Julie Janeway, MSA, JD, ABD/PhD
President
Alyssa Spiteri

President-Elect
Michelle Bryant RN, BSN, MBA, CPHQ
Past-President, Director at Large
Linda Weirauch, RN, BSN, CPHQ, LGBH
Treasurer
Raquel Sparkman, MPA

Secretary
Emily Wolfston, MSA
Director-At-Large
Rebekah Sims, MSA, LBBH, CPHQ
Director at Large
Anushalie Dias Weerasinha, BA, JD
Director-At-Large
Shannon Goulet, RRT, MHI
Director-At-Large
Mansi Jariwala
Director-At-Large
Ivy Oma
Director-At-Large
Maria Roche-Dean, PhD, MS
Director-At-Large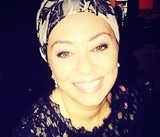 Sondos Al-Hachim, MSA, PhD
Director-At-Large
-->
Alyssa Spiteri
Alyssa Spiteri is a recent graduate from Grand Valley State University (GVSU), earning her Bachelor's Degree in Health Information Management with a minor in Health Information Systems. Alyssa is currently attending The Johns Hopkins University (JHU), Carey Business School, to earn her Master's in Healthcare Management. She will be testing for her RHIA, CPHQ, and Lean Six SIGMA Black Belt credentials in the Fall of 2020. She recently completed an internship at the Orthopedic Associates of Michigan Surgery Center, in Grand Rapids, MI, where she grew her knowledge in an abundance of healthcare niches. Alyssa began her journey with MAHQ as a Student Ambassador serving as a link between students learning in the GVSU healthcare disciplines and the association. While in this role, she was able to work on and create several projects to help grow the MAHQ membership, and gained leadership experience in various areas. After finishing her term as a Student Ambassador, Alyssa was promoted to the MAHQ Board of Directors, to serve as a Director-At-Large. Alyssa is also currently involved in several MAHQ Committees, serving as Chair for the MAHQ Communications Committee and Co-Chair of the Education Committee, as well as, a Lead for the Quality Improvement Project Sub-Committee. She helps Co-Lead the Student Ambassador Program. Alyssa is the current Layout & Design Editor for IMPAQT: The Journal of The Michigan Association For Healthcare Quality. She hopes to obtain a permanent career position allowing her to utilize her creativity, involving Quality Improvement and Health Administration in the future.
Anushalie Dias Weerasinha, BA, JD
Anushalie holds a bachelor's degree in psychology, earned her law degree, and was admitted to the practice of law in Michigan in 2018. Currently Anushalie works at Michigan Medicine where patient safety is at the core of her job responsibilities. In her role at Michigan Medicine, Anushalie assists in developing and implementing processes to facilitate compliance with TJC, Michigan Medicine, and various department policies, ensures integrity in data/billing, and serves as a resource to multiple departments. Anushalie is committed to quality improvement in all areas and departments of healthcare, and is interested in pursuing her CPHQ credential. She is pursuing a career in healthcare law, and is committed to serve as a member of the Board of Directors in any capacity.
Shannon Goulet
Bio Here.
Mansi Jariwala(R)
Bio here.
Ivy Om
Ivy is a graduate from Grand Valley State University who earned a Bachelor's Degree of Science with a major in Health Information Management and a minor in Health Information Systems. She is currently working towards testing for her RHIA and CPHQ credentials. Ivy has recently completed an internship in the Health Information Management department at Michigan Medicine in Ann Arbor, MI. She currently serves as a MAHQ Director-At-Large, Vice Chair for the Membership Committee, and Vice Chair for the Quality Improvement Project Subcommittee. She looks forward to pursuing her HIM/HIT career while studying for her Masters of Business Administration in Healthcare Administration at Adrian College!
Maria Roche-Dean, PhD, MS
Bio here.
Emily Wolfston, MSA
Emily serves on the MAHQ Board of Directors as a Director-at-Large. She earned her Bachelor's degree from Michigan State University in Human Biology, and her Master's of Science degree from Central Michigan University in Healthcare Administration. She has ten years of experience in various roles and departments in healthcare. She has experience working with thousands of practices and clinicians to help them understand and improve their Merit-based Incentive Payment System (MIPS) reporting for Medicare. She currently works at Foley, Baron, Metzger, and Juip, PLLC, as a paralegal working in health law and medical malpractice.
Rebekah Sims, MSA, LBBH, CPHQ
Rebekah Bundesen has a Master of Science in Health Services Administration (MSA) and is 2 years away from a PhD in Epidemiology. She is a Lean Six Sigma Black Belt (LBBH) and Certified Professional in Healthcare Quality (CPHQ).She has 10 years of experience in the health delivery system with her last 7 years in epidemiology and population health. In her current role as a Senior Provider Performance Specialist, she has spent the last 4 years coaching executives and providers on their MACRA compliant Alternative Payment Models along with their HEDIS and Medicare 5-Star score improvement strategies
Rebekah Bundesen is considered a national expert in Value Based Reimbursement models. The National Association for Healthcare Quality (NAHQ) selected her to write the official language for competencies required to be a Healthcare quality practitioner. The publication is referenced throughout the industry and even won the 2017 Power of a Gold award for its effectiveness. The material Rebekah wrote is also referenced on both the CPHQ and HQ Principles certification exams. As a result of her work, NAHQ profiled her career as an example of a Quality Review and Accountability professional. You can read this profile here.
She currently serves as the President of the Michigan Association for Healthcare Quality where she continues leading and mentoring others in MACRA compliant processes. She performs CME approved training for physicians and nurses. She is also an accomplished Professor, designing and teaching accreditation approved healthcare courses
Michelle Bryant RN, BSN, MBA, CPHQ
Michelle Bryant holds the position of Secretary on the MAHQ Board of Directors. She is an accomplished health care professional with more than 20 years of clinical and non-clinical leadership experience. She has earned an RN and BSN, as well as a Master of Business Administration degree, and her CPHQ credential. She has worked as a military officer, clinician, healthcare executive, consultant and advocate for quality healthcare. She is well-known throughout the healthcare industry for her expertise in population health, performance improvement, accreditation and regulatory agency compliance. Currently based out of Lake Orion, Michigan, Ms. Bryant has extensive experience working as, and with C-level executives, physicians, and payors across multiple organizations.
Julie Janeway, MSA, JD, ABD/PhD
Julie supports the organization as the MAHQ Board of Directors' President-Elect. She also serves as the Chairperson of the Bylaws Committee, the Vice-Chair of both the Executive and Advocacy Committees, and the Co-chair of the Student Development Committee. She has also done substantial work on the Education Committee, and Annual Meeting/Conference planning subcommittee. Julie is a health law attorney with Foley, Baron, Metzger & Juip,, PLLC. She holds a Bachelor of Business Administration, a Master of the Science of Administration in Health Services, and Juris Doctor degrees, and her PhD program is in Public Policy and Administration. She is a member of the State Bar of Michigan and its Health Care Law Section. She is currently licensed in Michigan, as well as all levels of the federal courts, including the United States Supreme Court. She is a published author of several books and book chapters, and a significant number of articles on legal, non-legal, medical, and medico-legal topics. Julie is the Adjunct Professor of Health Law and Healthcare Compliance at Western Michigan University Cooley Law School, and recently retired from teaching Law and Healthcare Administration in the Master and Doctoral Healthcare Administration programs at CMU after seventeen years. With an extensive and varied background as a healthcare consultant specializing in risk management, patient safety and system improvement, regulatory compliance, fraud prevention, and patient experience, compliance, leadership, and team dynamics training for practitioners and other healthcare employees, Julie brings a diverse body of practical experience to MAHQ. Her experience in health law and administration, as well as a variety of other areas of law, results in a very different perspective than that of many members, but one that fully supports the work of quality professionals in all areas of healthcare.
Linda Weirauch, RN, BSN, CPHQ, LGBH
Linda supports the mission of MAHQ by serving as the Past President Director-at-Large and the Treasurer and being a go-to resource in the field of healthcare quality. In addition, she teaches a five-star rated CPHQ course, a fact other states have taken advantage of too, flying her out to teach their courses. For the past eight years, her course has led many healthcare quality professionals to pursue their CPHQ certification and further their own career goals. Linda is currently employed as the Director of Quality Management and Infection Control at Select Specialty Hospital in Flint, where she has led efforts that have improved patients' quality outcomes. She proudly serves as the Commissioner for the Awards Team for the National Association for Healthcare Quality and was recently re-appointed as a Peer Reviewer for The Journal of Healthcare Quality. Linda has presented quality and clinical topics at several national conferences as well as authored two chapters for the Lippincott Advisor Quality Improvement Navigator. She holds a Master of Science in Nursing and is a Certified Professional in Healthcare Quality. Linda also obtained her green belt certification in Lean Six Sigma – Healthcare. She has dedicated years of volunteer service to MAHQ having held numerous roles on the MAHQ Board, including as President more than once. Linda has been and continues to be an invaluable resource for the Board members and the membership at large.
Sondos Al-Hachim, MSA, PhD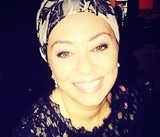 Sondos earned her Bachelor's degree from Michigan State University, her Master's of Science degree in Healthcare Administration from Central Michigan University. She also obtained a PhD in Healthcare Administration from Walden University. Sondos worked in healthcare administration and services in both Saudi Arabia and the United States. She also speaks fluent Arabic. Currently, Sondos is a consultant providing education and health information services to Arabic-speaking families across Michigan through a United Way grant. She is now interested in moving toward a quality improvement and patient safety focus in her career. Her passion is dedicated to helping minority populations across the country access more equitable, quality healthcare.
Raquel Sparkman, MPA
Raquel Sparkman received her Master of Public Administration degree with a concentration in Health Care Administration from Western Michigan University and her Bachelor of Science in Health Care Administration degree with a Minor in Health Education and Behavior, from The University of Michigan-Flint. Raquel joined Michigan Association for Healthcare Quality as a Professional Volunteer to work on the Executive Committee focusing on Administration and Governance. Raquel serves as the current Vice-Chairperson of the Communications Committee. She assists with the organization of social media content and administrative duties within the Communications Committee. She was appointed into the Director-At-Large role in January 2021. Raquel has extensive healthcare experience, working in various capacities for over 13 years. Raquel has a passion for Healthcare Quality, Risk Management, and Compliance. Her goal is to become Certified in Healthcare Compliance (CHC) and a Certified Professional in Healthcare Quality (CPHQ).